To create an experiment using Experiments+,
Log into the Statsig console at https://console.statsig.com/

Navigate to Experiments+ in the left-hand navigation panel

Click on the Create button

Enter the name, description, and hypothesis for your experiment. You may (optionally) select a targeting gate if you wish to limit experiment eligibility using an existing feature gate.

Next define the parameters that will change between control and test groups. You will specify the value for these parameters in the next step

By default, each experiment runs in its own layer. When you want to exclude any users exposed to other experiments, check the Select an existing layer option to see what percentage of users are available for this experiment. In the example below, 40% of the users in a layer are available for this experiment. This means that you can define the experiment size to be a percentage that's less than or equal to 40%.

After choosing the layer, you can set the paramter values for each group in the experiment, and add groups if you wish.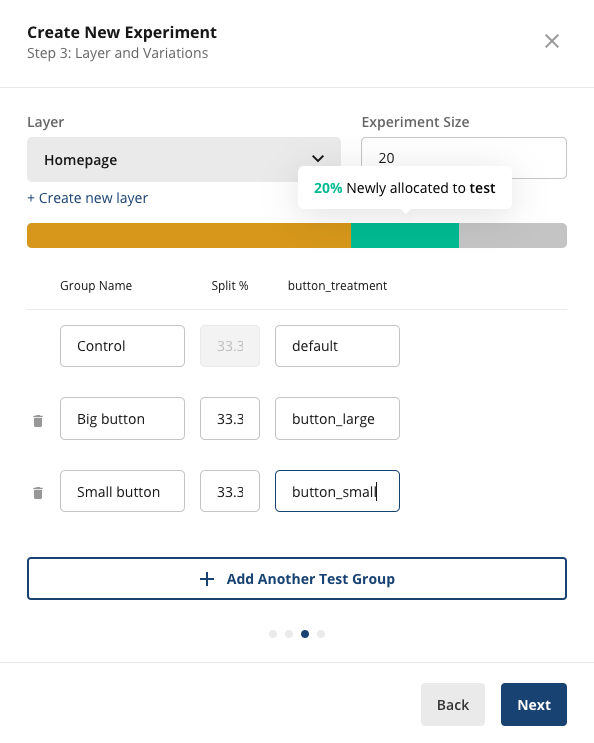 Finally, select the primary metrics that are part of your hypothesis for this experiment.